Debbie Cross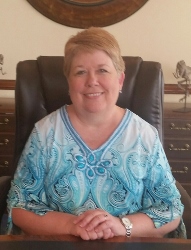 Debbie Cross joined the firm in 2015 and is the legal assistant to James G. Clark. She also provides litigation support to Gillis E. Powell, Jr. Debbie has worked in the legal field for thirty years in both Delaware and Florida, and has an extensive background in personal injury, commercial, and estate litigation.
Debbie has a Bachelor's Degree in Sociology and is a Florida Registered Paralegal. She takes pride in her work and is very detail-oriented. She enjoys working up cases and then preparing them for trial, and is devoted to assisting clients in getting the best possible outcome for their case.
Debbie recently relocated to the Crestview area after many years in Central Florida. She has two children and one grandchild. She enjoys history and traveling.